Practice Manager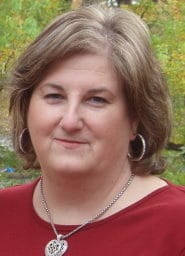 Brenda joined The ENT Center of New Braunfels in October 2006 when it was founded by Dr. Franklin. She brought with her a strong background in Insurance billing and administration management from years in the health care insurance industry. Brenda is a certified medical office manager, billing and coding specialist and a member of the Practice Management Institute, American Academy of Professional Coders and the National Healthcare Association.
Brenda is a true Texan and a Native of New Braunfels; this is reflected in her love of music, German culture and good coffee. She enjoys spending time with her grandson, Chase, antique shopping, traveling with her family and finding the best local latte.
With a strong social conscience and desire to help others, she also devotes time to helping various organizations.
A fun fact about Brenda: the person she would most like to have dinner with is Wynonna Judd – she's a longtime fan of hers and they share the same age.