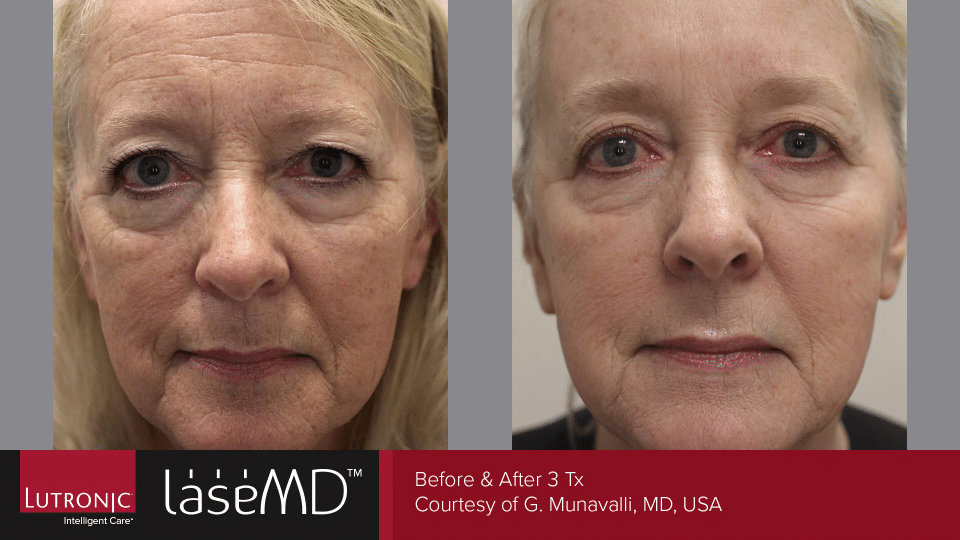 If you're interested in a way to renew your look that does not require extensive downtime, LaseMD ULTRA may be a good fit for you. This non-ablative resurfacing treatment can improve skin pigmentation, sun damage, tone and texture. Our specialists at The ENT Center of New Braunfels will help you reach your beauty goals through ULTRA or other cosmetic procedures.
What Can ULTRA Achieve?
This procedure can be used to rejuvenate the skin to improve fine lines, wrinkles, acne, melasma, hyperpigmentation, dark spots, sunspots, freckles, and signs of sun damage. ULTRA is safe for all skin types and used all year round, with minimal downtime.
How does ULTRA Work?
The ULTRA process creates tiny thermal zones in the skin, which causes the body to generate new tissue quickly.
If you're interested in LaseMD ULTRA, our team can walk you through what to expect and how many sessions you'll need so you feel confident prior to beginning the process.
For more information or to schedule an appointment, call Ashley at Cosmedical Esthetics in The ENT Center of New Braunfels at (830) 626-6262.