Middle ear infections are a common condition that many of us experience at some point in our lives, particularly in childhood. Some people experience muffled hearing or hearing loss when they have an ear infection. While hearing loss from an ear infection is almost always temporary, chronic ear infections may increase the risk of permanent hearing loss.
Symptoms of an Ear Infection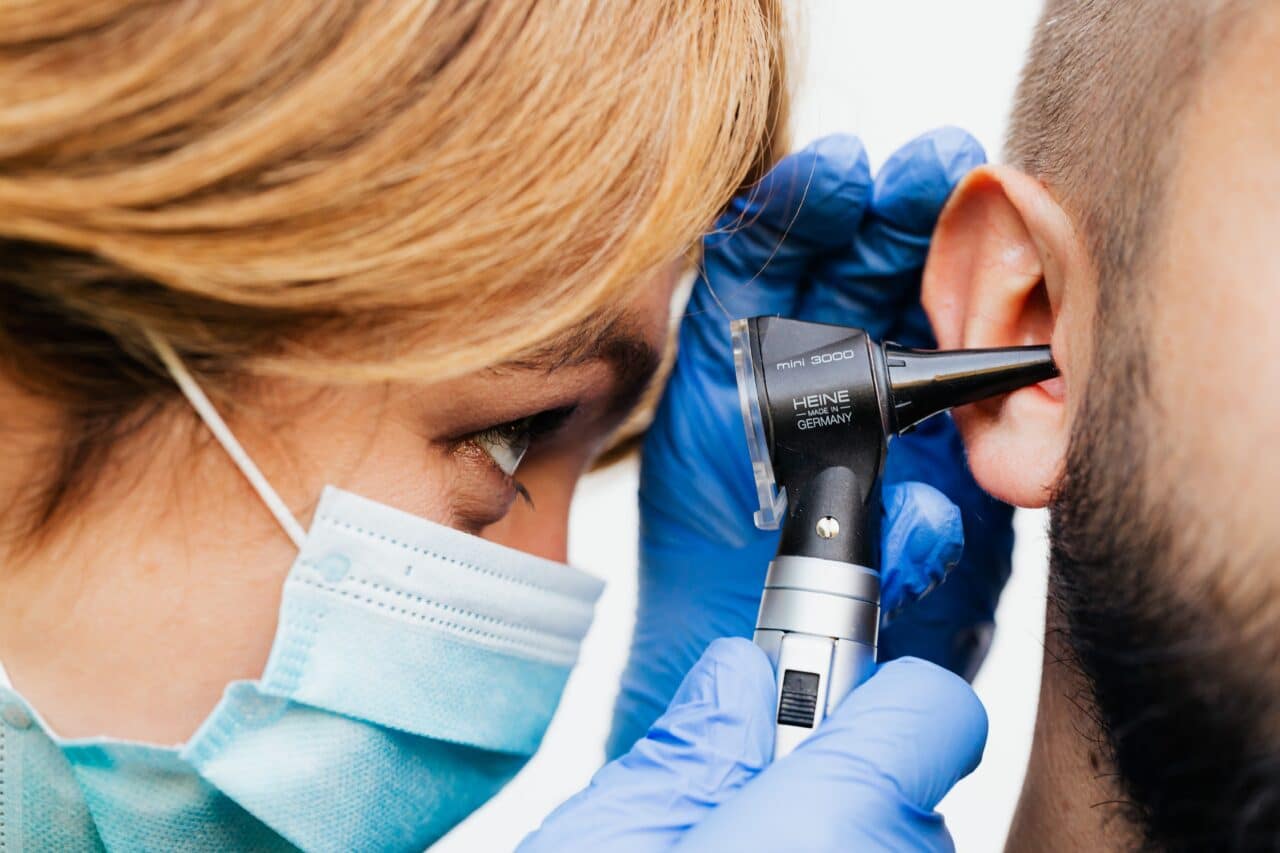 While ear infections usually aren't serious, they can cause discomfort and pain. Symptoms can include:
Ear pain
A feeling of fullness of pressure in the ear
Ear drainage
Temporary hearing loss in the affected ear
Fever
Ear infections are especially common in children. If a child is too young to verbalize that they have ear pain, you may notice other symptoms such as tugging at the ear, unsteadiness or acting fussier than normal.
Why Can a Middle Ear Infection Affect Hearing?
When you have a middle ear infection, your Eustachian tube, which runs from the middle ear to the back of the throat, becomes inflamed. This inflammation can lead to fluid becoming trapped in the tube, which can interfere with your ability to hear. As the virus clears up, the fluid drains out of the middle ear, and hearing returns to normal.
Chronic Ear Infections and Hearing Loss Risk
Chronic ear infections that don't go away or recurrent infections that keep coming back can cause long-term damage to your ear. Often, it can cause a hole in the eardrum that does not heal. Research has shown that infections that cause damage to the middle ear can lead to permanent hearing loss.
If you or your child suffers from regular ear infections, make an appointment with a medical provider. Proper treatment can reduce the frequency of infections and lower the risk of developing hearing loss.
Treatment for Permanent Hearing Loss
While there is no cure for hearing loss, treatment options exist that can help improve your hearing ability and make it easier to navigate your environment. Hearing aids are the most common form of treatment for those with permanent hearing loss.
An audiologist can help customize hearing aids that fit your unique ears and amplify the sounds you want and need to hear. The right pair can help you focus during an important work meeting, enjoy a movie night with your family and catch up with old friends over dinner at Clear Springs Restaurant.
To learn more or to have your hearing evaluated by one of our specialists, call The ENT Center of New Braunfels today.