Hearing aids are a popular and effective tool for individuals with hearing loss. In 2019, the Centers for Disease Control and Prevention (CDC) found that just over 7% of adults 45 years of age and older use hearing aids.
Hearing aids can make it easier to process sound in almost any environment, whether you're listening to music, enjoying a night out with friends at The Downtowner Bar & Kitchen or on a video call.
How Hearing Aids Improve Video Call Quality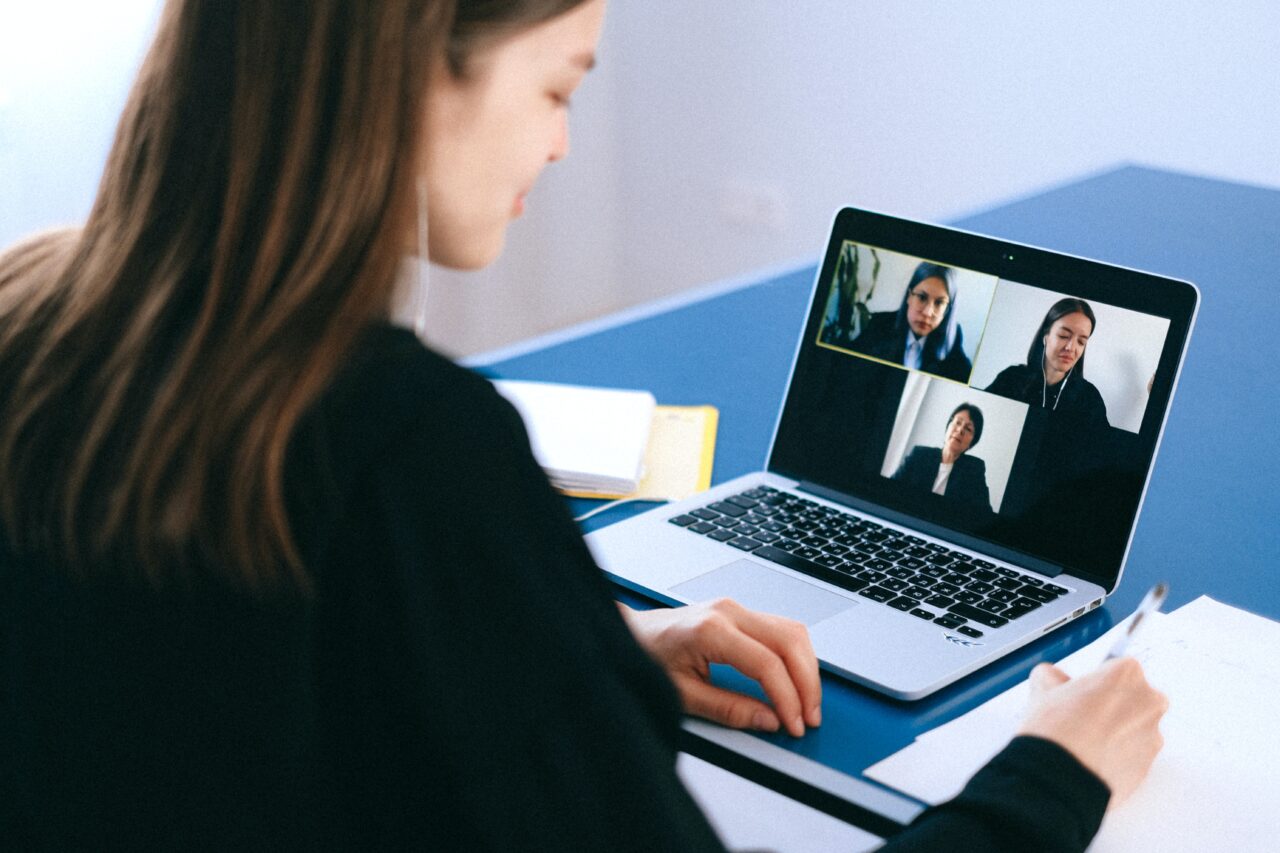 There's no denying that video calls have become more common in the last few years. Whether you work remotely and have regular video meetings at work or have Zoom happy hours to keep in touch with friends who are far away, video calling lets us stay connected from practically anywhere.
Unfortunately, hearing loss affects your ability to follow conversations and process speech. Add in issues like having a spotty connection or background noise, and video calls can become stressful and difficult to hear.
Hearing aids can make video calls easier in multiple ways.
Better speech recognition. The easier it is to understand speech, the easier it is to follow your work meeting or chat with family out of state. Hearing aids amplify speech while also working to suppress distracting background noise.
Directional microphones. Many hearing aids come equipped with directional microphones. This technology specifically amplifies sound coming from in front of you while ignoring sounds from other directions to make it easier to concentrate when looking at your computer or smartphone.
Bluetooth® capabilities. Bluetooth is another technology found in many modern hearing aids. This technology allows you to pair your hearing aids with your smartphone, laptop or other device and stream audio from video calls directly into your hearing aids. Doing so provides quality sound customized to meet your specific hearing needs.
Five Other Ways to Make Video Calls Easier with Hearing Loss
In addition to hearing aids, there are a few other steps you can take to improve the video call experience, not just for you but for any other attendees who may have hearing loss as well.
Start with introductions. If this is a meeting where not everyone knows each other well, starting off with introductions can give you the opportunity to adjust the audio and let you connect your device to your hearing aids, if possible.
Ask that people keep their videos on while speaking. Making sure that the video option is fully activated, as opposed to audio, only allows people with hearing loss to read lips and better follow along with what is being said.
Keep microphones on mute when not talking. Background noise can make it harder for everyone to hear, so ask that everyone keep their microphones on mute unless they are actively speaking.
Take turns. Another thing that can make video calls hard to hear is when multiple people are speaking at once. Set an agenda beforehand and ask people to take turns when speaking.
Record the meeting. Record the meeting so that people can go back and review parts they may have missed and get clarity later.
To learn more or to schedule an appointment, call The ENT Center of New Braunfels today.