If you have hearing loss, you know how difficult it can be to hear in crowded environments like a work convention or when taking in a San Antonio Spurs game.
Thankfully, modern hearing aid technology has advanced to make listening in crowds easier and more enjoyable, and that technology is just going to continue to improve.
The Challenges of Background Noise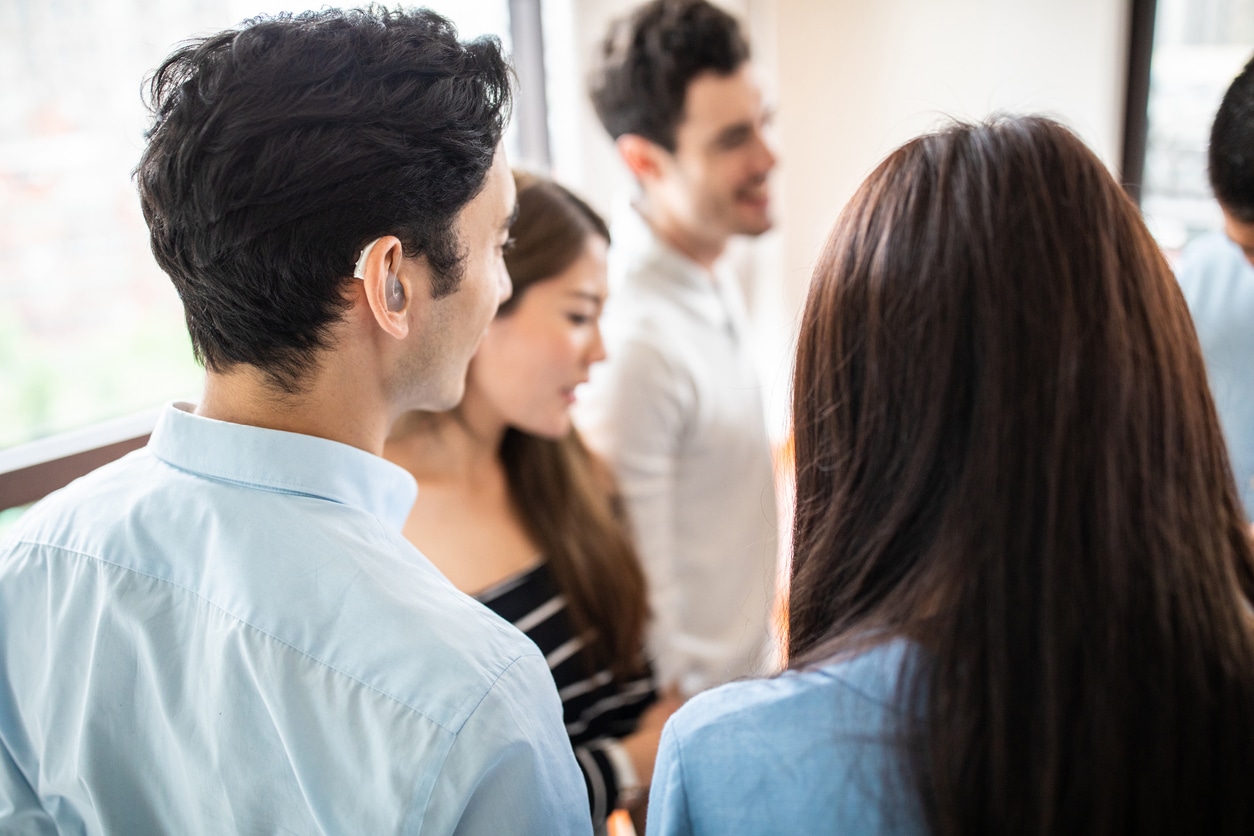 The main issue, when it comes to hearing loss and crowds, is too much competing background noise. Hearing loss makes it harder to distinguish the sounds we want to hear (like our spouse's voice) from other noises occurring simultaneously. The busier and more crowded the environment, the harder it is to hear.
Think about the last time you were out to dinner at a popular restaurant like Gristmill River Restaurant & Bar with your family or friends. You likely had to work to tune out the voices of other patrons, the clinking of glass and silverware and background music to try and follow the conversation.
While hearing loss makes this mentally exhausting, hearing aids can help.
How Hearing Aids Make Listening Easier in Crowds
Modern hearing aids come with features that can help you cut through the noise and focus on what you want. They have programs that can automatically sense when you're in louder environments and work to suppress background noise while amplifying the speech of those near you. Additionally, tools like directional microphones make it easier to focus on the sound in front of you and minimize background noise from other directions.
These premium features and settings absolutely can make a difference when it comes to enjoying a day or night out in a crowded venue. Research has found that when compared to basic technology settings, "noise acceptance and satisfaction for speech in a large group were significantly improved when using the premium devices."
The Future of Hearing Aid Technology
Certain premium hearing aids are already starting to utilize artificial intelligence (AI) to improve your ability to hear in crowds. Current models can do things like train their computers to mimic the way the brain processes sound naturally, letting you experience background noise (like birds chirping outside) without affecting the clarity of speech of those you're speaking to.
Additionally, new AI technology is in the works that can let you read a speaker's lips using a handheld camera and then amplify that person's voice directly into your hearing aids.
To learn more about current and future hearing aid technology or to schedule an appointment with one of our hearing experts, call The ENT Center of New Braunfels today.