Hearing aids are the most common treatment for individuals with hearing loss. In 2019, the Centers for Disease Control and Prevention (CDC) found that  7.1% of adults aged 45 and older used hearing aids.
One of the more important things hearing aid users need to learn is how to care for their devices properly. Not only does this help prolong the lifespan of your hearing aids, but it can reduce your risk of ear infections as well.
Do Hearing Aids Cause Ear Infections?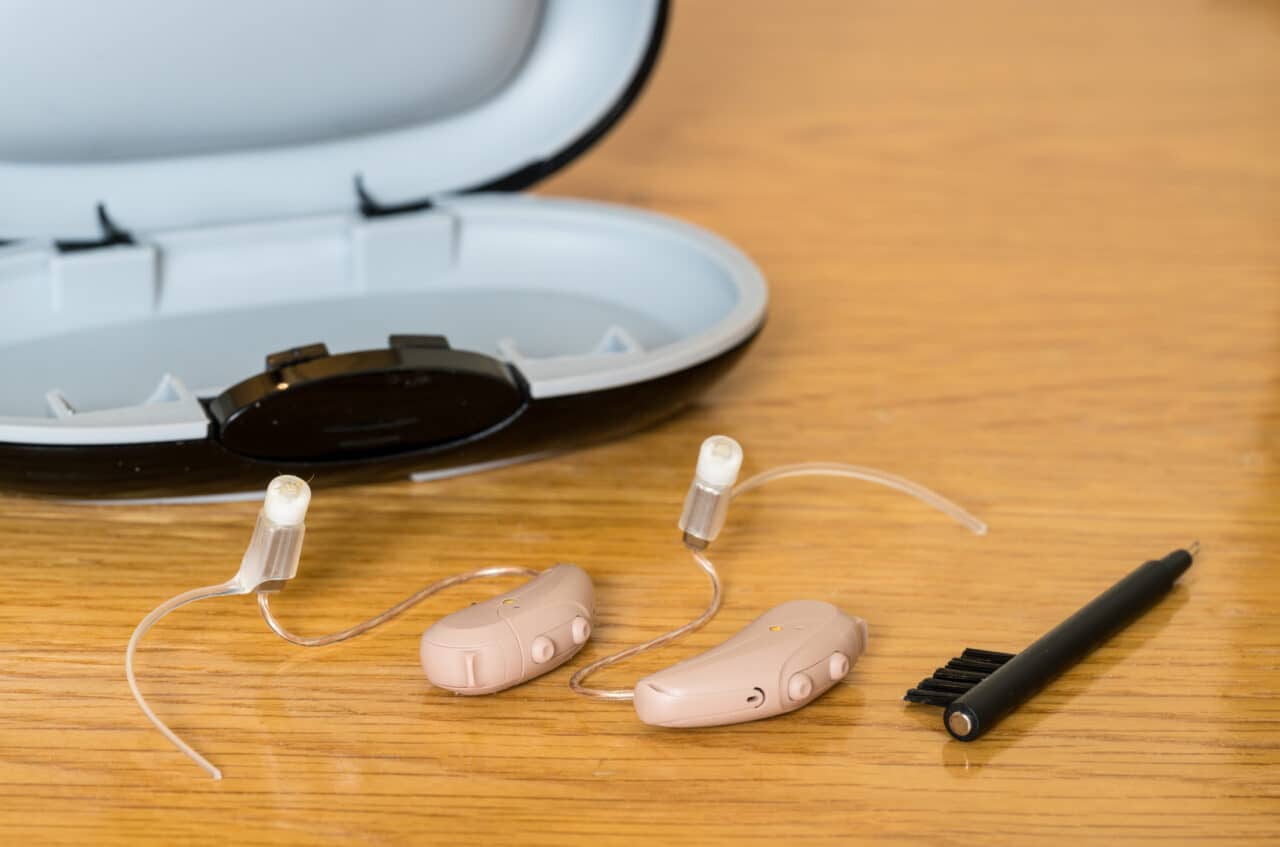 Before you start to worry about wearing hearing aids, it's important to know that they do not directly cause ear infections. However, if you don't clean your device, your odds of developing one may increase, particularly if you're already prone to ear infections.
To get the most out of your hearing aids, it's important to wear them consistently during your waking hours. This means your hearing aids are on in the office, as well as when you're taking walks through your neighborhood and playing with your children or grandchildren at Landa Park.
While this will provide you with the best hearing, it also makes it easier for earwax, bacteria, fungi and other debris to build up on your hearing aid and irritate your ear canal. This could potentially turn into an inner ear infection and cause symptoms like:
Ear pain
Fluid draining from the ear
A feeling of pressure of fullness in the ear
Worsening or muffled hearing
Tips to Care for Your Hearing Aids
Thankfully, establishing the right cleaning habits can remove unwanted debris and reduce your risk of irritation or infection. You can do this by:
Regularly cleaning your hearing aids at night. Cleaning your hearing aids at night before bed and storing them in a cool, dry place gives both your devices and your ears time to breathe. You can use a soft, dry cloth or tools like a wax pick and a soft brush.
Take them out when showering or washing your face. Hearing aids are not waterproof, so it's important to remove them whenever you bathe. Additionally, taking them out before you wash your face or put on moisturizer or sunscreen will help you avoid getting these products on your hearing aids and causing problems.
Consider investing in a hearing aid drying box or dehumidifier. These use either desiccants or air and UV light to draw moisture out of your hearing aids when you're not wearing them. Depending on the type you get, some can also help disinfect your devices. They can be especially helpful if you live in a humid climate or sweat a lot.
Have regular professional cleanings. Visit your hearing specialist every six months or so to have your hearing aids given a thorough and professional clean.
To learn more or to schedule an appointment with one of our experts, call The ENT Center of New Braunfels today.