Exposure to hazardous noise levels is a well-documented cause of hearing loss. With the advent of personal audio devices such as cell phones and in-house speaker systems, people are at more risk than ever for developing noise-induced hearing loss.
Knowing how to enjoy your music safely will help ensure you can continue doing so without risking hearing loss. Let's examine how music can damage your hearing and what you can do to keep your ears protected.
How Can Music Damage Hearing?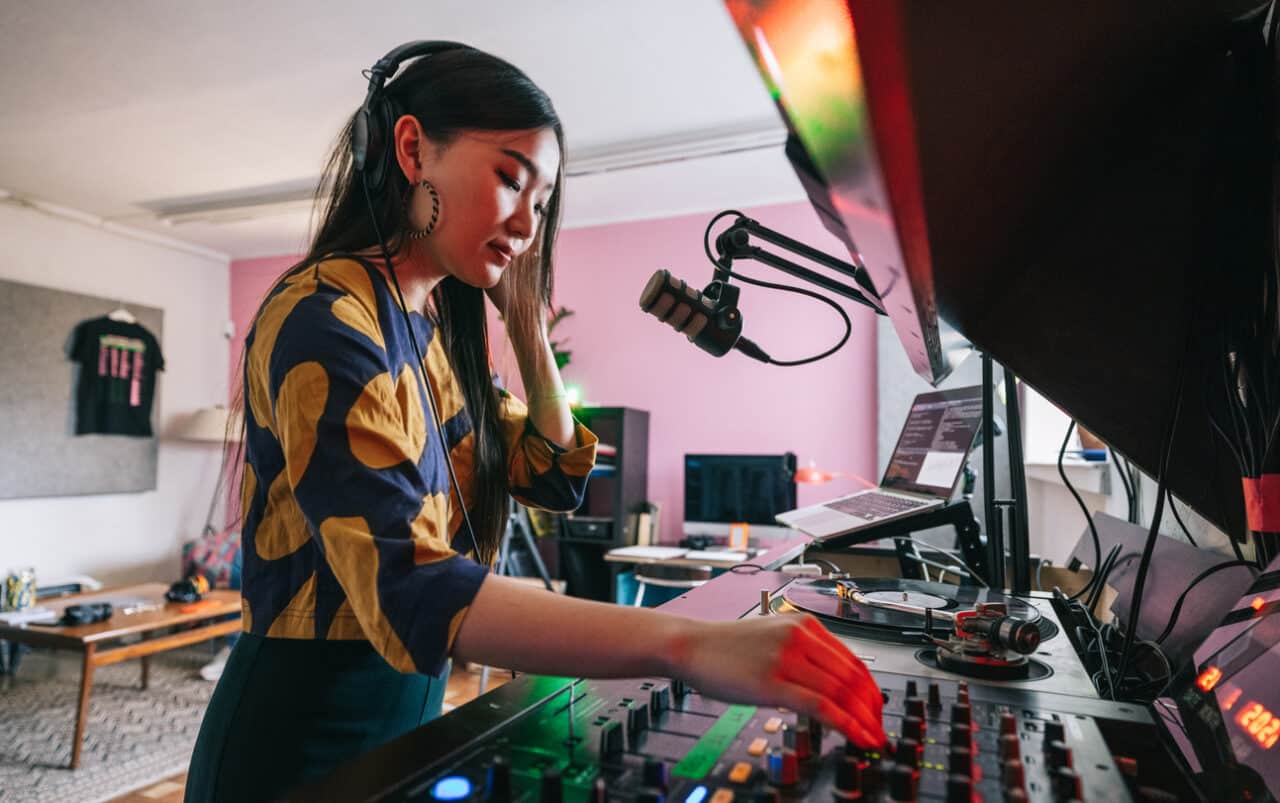 Research from the World Health Organization tells us that approximately 50% of people aged 12-35 could be exposed to hazardous sound levels from their personal audio devices.
Hazardous sound is categorized as any noise above 70 decibels experienced over a prolonged period of time. Hearing damage can happen at varying rates depending on the decibel level. For instance, noise over 70 decibels will damage your hearing over time, whereas noise above 120 decibels may cause immediate damage.
While you cannot control all noise levels, there are some measures you can take to protect your hearing while listening to music.
Turn Down the Volume
When listening to music on a personal device, make sure to keep the sound below 70 decibels. Some cell phones and audio devices have built-in decibel detection or safety measures. Pay attention to the volume warnings the devices give you. While loud music can be fun, it isn't worth damaging your ears permanently.
If your device doesn't have built-in decibel detection, one way to tell if the sound is too high is to compare it to other sounds. For instance, a washing machine emits between 70 and 85 decibels and may feel uncomfortably loud. A refrigerator hum or air conditioner will emit between 40 and 60 decibels and feel more comfortable. Comparing your music to these will help you know if it is too loud.
Wear Earplugs
Earplugs form a tight seal around the ear and dampen sound vibrations as they approach the canal. Ear plugs help bring noise levels down to a safer level and are a great addition to any concert or loud event.
Wear Over-The-Ear Headphones
Over-the-ear headphones are generally considered safer than in-the-ear styles because they don't deliver sound directly into the ear canal as in-the-ear styles do. Additionally, because they are better at creating a seal around the ear and blocking out sound, the wearer typically doesn't need to keep the volume very high to hear the audio.
For more tips on hearing protection, contact The ENT Center of New Braunfels today to schedule an appointment with one of our audiologists.