Because vertigo is often linked to inner ear issues, some people wonder if having an object in your ear, like a hearing aid, can cause or worsen symptoms. The good news is that hearing aids cannot cause vertigo and may even work to improve your balance.
Understanding Vertigo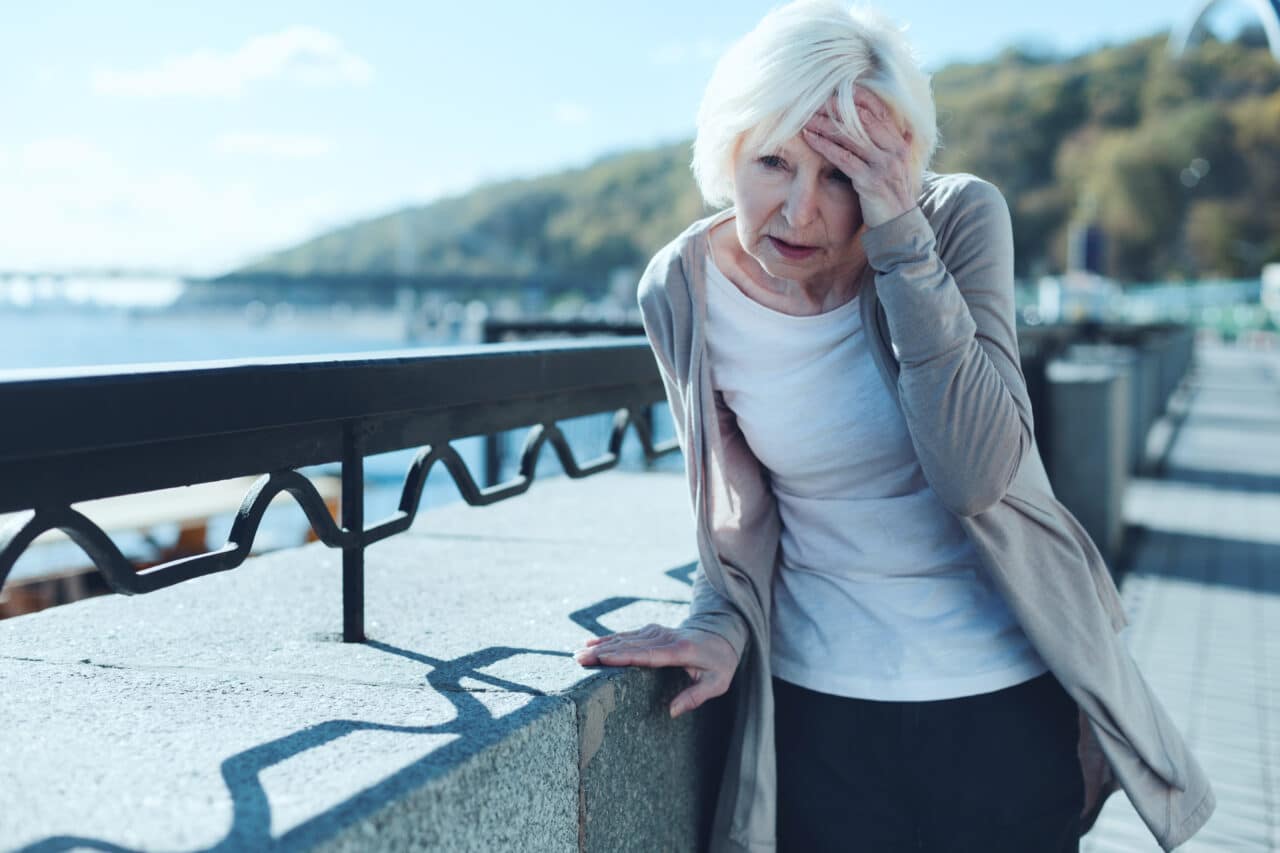 Vertigo is different from the occasional bouts of dizziness that most of us have felt from standing up too quickly or not drinking enough water. Vertigo causes people to perceive movement when none is happening. Many people describe it as feeling like their head or the room is spinning. Additional symptoms include:
Nausea and vomiting
Loss of balance
Difficulty focusing your eyes
Hearing loss in one or both ears
Tinnitus (ringing in the ears)
Vertigo usually only lasts for a few seconds to several minutes, but some people experience longer symptoms. Symptoms are often intense but can vary in severity from person to person. Both the length and intensity can depend on the cause.
Common Vertigo Causes
There are two main types of vertigo. Peripheral vertigo, which is caused by inner ear issues, and central vertigo, which is caused by an issue in the brain. Peripheral vertigo is the more common version. It can be caused by several conditions, including, but not limited to:
Labyrinthitis or inflammation of the inner ear's labyrinth and vestibular nerve
Vestibular neuronitis or inflammation of the vestibular nerve
Benign paroxysmal positional vertigo (BPPV)
Ménière'sdisease
If you are experiencing regular or severe bouts of vertigo, schedule an appointment with a medical provider. They will likely run additional tests to determine the cause of your vertigo and treat any underlying issues that may be contributing to your symptoms.
Some treatment options include:
Medication
Repositioning maneuvers
Vestibular rehabilitation therapy
Lifestyle modifications like moving slowly when standing up or turning your head.
Less commonly, surgery may be required to correct the cause of your vertigo.
Hearing Aids and Balance
Hearing aids are not remotely linked to causing vertigo, nor do they have any negative health effects. In fact, studies have shown that treating your hearing loss with hearing aids may improve balance in older adults.
One study examined the effect hearing aids had on postural stability in older patients with hearing loss and discovered that participants who treated their hearing loss with hearing aids improved their static balance function.
Hearing aids help orient you to your surroundings and make you more aware, which is perhaps why they help with balance and make it easier to do things like take a yoga class or go for walks at Cypress Bend Park.
Bottom Line
Hearing aids do not cause vertigo and are an essential tool to help those with hearing loss live full, active lives. To learn more or to schedule an appointment with one of our specialists, call The ENT Center of New Braunfels today.