Hearing aids are small but technologically advanced devices with a microphone that collects sound, an amplifier that raises its volume and a speaker which transmits it directly into the ear canal. The devices can be helpful in improving communication, keeping you more aware of your surroundings and reducing irrelevant noise for a clearer understanding of what's important.
Approximately 28.8 million U.S. adults could benefit from the use of hearing aids. While the devices are an excellent choice for treating hearing loss, first-time wearers may experience some discomfort. Let's examine a couple of reasons discomfort may occur and what you can do to prevent it.
Your Hearing Aid Is Incorrectly Placed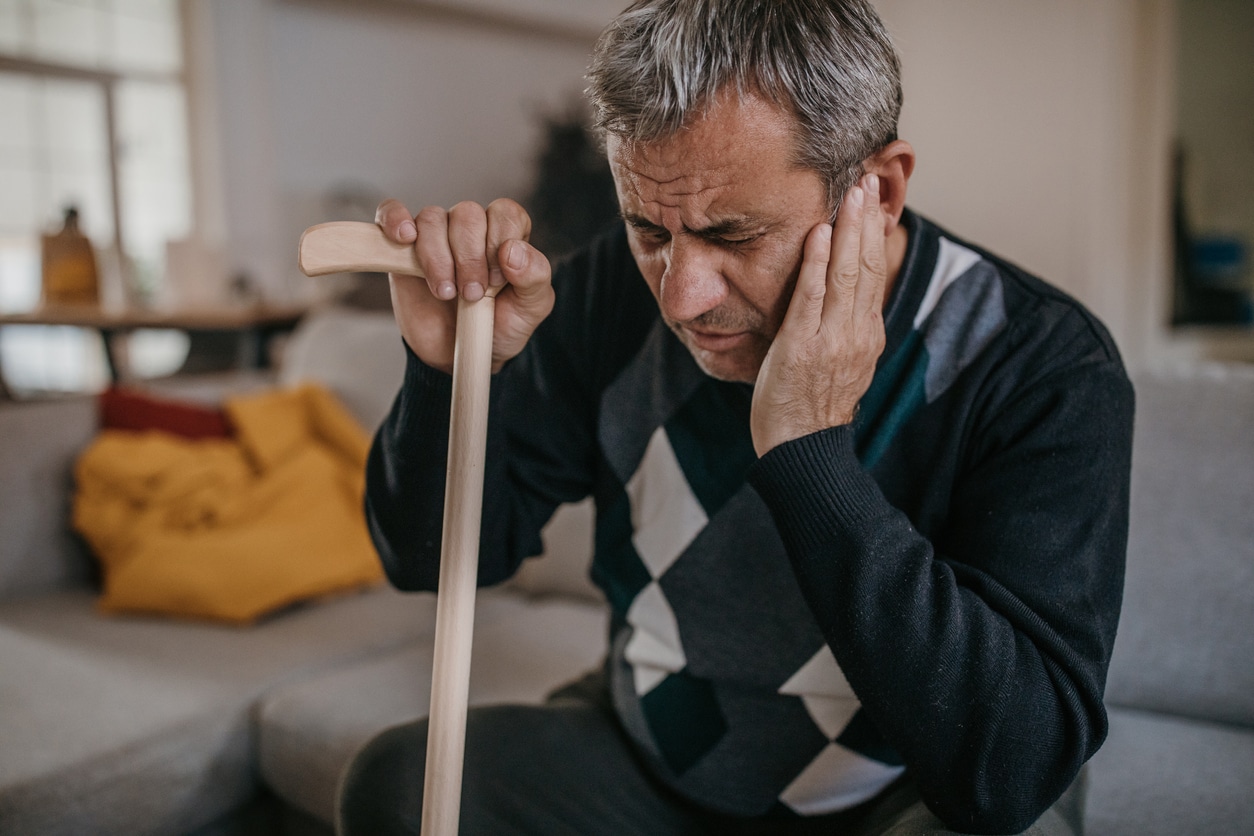 Poor placement can result in a pulling or tugging feeling or pressure in the ear canal and surrounding areas. If you experience this type of discomfort, try double-checking that the hearing aid is in the correct position. If you have adjusted it and find it still causes you discomfort, make an appointment with a hearing aid specialist to assess the issue and check for other underlying causes.
Your Hearing Aid Is the Wrong Size
Before receiving your devices, you will attend a hearing aid fitting to choose the type and size that best suits your needs. You will likely receive either an in-the-ear or behind-the-ear device. Behind-the-ear options usually come in a couple of sizes, whereas in-the-ear options are most likely custom-made.
Because a hearing aid specialist will fit you for your specific device, improper fit is uncommon but can happen. Poor sizing may result in a pulling or tugging feeling and pressure in the ear canal. If you are experiencing these sensations and repositioning the device does not help, make an appointment with a hearing aid specialist to check the size.
Your Hearing Aid Is Dirty
A dirty hearing aid can cause infections, bacterial growth, irritation and feedback. Remember to clean your devices consistently according to the manual. If discomfort continues, make an appointment to check for underlying device or ear canal issues.
You Haven't Adjusted to Your Hearing Aid
Hearing aids will introduce you to new sounds you may not be used to experiencing. The sounds of birds chirping or kids playing at Landa Park can be wonderful once you have acclimated to your new devices, but they may be initially jarring. Give yourself a break from the devices when you feel you need one. Consistency of wear is important, but so is your comfort. If you start to feel overwhelmed, take the devices out for an hour and do something that soothes you. You'll be acclimated in no time.
Call The ENT Center of New Braunfels today to speak to one of our specialists about starting your hearing treatment journey.